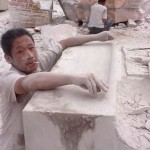 The endless conversations…
It is hard to know where to start, there are so many topics under discussion here every day.
At breakfast with my African friends, Shepherd from Zimbabwe, Gordon from Zambia, Dansi from Benin…and Michael from Antigua, conversation rolled from China's African policies…..suspect intentions at best and massively exploitative at the worst, to the alternative of America's corporate approach. Both forms leave the average African  helpless and filled with silent horror. As with the rest of the worlds masses they are all powerless spectators, distracted by day to day survival. The flooding of African market places with short life cheap Chinese plastic products and low grade medicines, has created a dependent population, unable to help them selves with the basic goods of daily life. On the other swing the flooding of the landscape with American chemical pesticides and fertilizers, has left rural populations bewildered by rapid environmental collapse and poisoned. We wonder how it can be that a whole continent can be duped into another road of colonialism, after the devastating effects of the first 400 years!
It's a massive conversation that took another tack at lunch, with a Grenadian a Bajen and my very cool new Tanzanian  "girl friend" called Big Mumma  ( she is tiny and beautiful!). She is a very talented Makonde artist working in Ebony.  The lunch conversation went from China's Caribbean  policy  to the joys and perils of art activism, the power of creativity etc. We wonder what China really hopes to gain out of its Caribbean initiatives,where there are no natural resources to talk of and very small markets, by comparison to Africa. They are building a big embassy  complex in Trinidad, they already have one  in Barbados and one in Antigua. We all agreed the Caribbean people may not be so easy to take in as the African countries. We also agreed as artists the best we can do is to do what we do to the best and be honest. People gravitate to honesty in art , maybe that is why we are difficult people for politicians. We also spoke about Ai Wei Wei.
Sorry, if I am rambling here, but there is a constant exhilaration bouncing from one very valid spiritual, political, artistic or personal conversation to another. A deep conversation about the significance of the spiral in Estonian culture  catches you here and then an insight into Iranian art censorship gets you the next minute or a  technical questions come in from San Morino, on how to get a straight edge in the clay of the 4 m 3 sided pyramid she is making. Mean while all around us is a constant buzz of work, the grind of the chop saw, a flash from the welder and crews of plaster casters flicking wet plaster onto the finished clay sculptures to take the first mold.
I feel very blessed  to be bold enough to try my tongue in a multiple of languages…being able to hold a conversation in broken Spanish,Italian ,French or Creole can get you a long way around here. it's a shame my Arabic , Russian and Chinese haven't got off the ground yet…..but a few words here and there can get you in the picture when needed. Who was it tha said that in the next 100 years there will only be 2 languages Chinese and English?
The spiral sculpture is progressing well enough…my assistant is slow and full of excuses.The clay is nearly complete, now we have to smooth everything down…if it doesn't start falling off the armature.  I am enjoying the help I get from Sunshine. Though I think she is probably a bit confused by my shopping needs!  I took her on an adventure ( a new concept for her) today to parts of her city she has never been to before. We were in search of more junk to stamp into the clay on the Power of Nature. We started in a 5 story rabbit warren of a shopping mall, that went from street level with mass market pop culture clothing, sneakers etc and ended on the top floors with loads of individual sales rooms full of antiques, great looking pieces, though much probably fake. Too expensive to buy for pushing into clay though.
We cruised  the streets,wading through the endless swarms of people. It very quickly becomes overwhelming….seeing the amount of  STUFF that us humans make and need or don't need to have around us. The scale of everything here is mind boggling …..the grime and garbage inevitable. There is a vague pattern to the product distribution …some streets selling tea, some badminton rackets, others paper money to burn for good luck and funeral urns. We were searching for seed shops….always a fail save option in my book. You can skip the foot work and jump into one of the endless stream of VW Passat taxis (local made)and get almost anywhere in this huge city for a couple of dollar. We eventually found a good seed shop . I have started my Chinese collection for next season.
It is amazing learning about Sunshine's (Chinese name Sue Yue) life. when asked what she wants to do there is a simple answer…"When I leave university I will get a job in a government office and work until I retire."
She has been to Beijing once in her life in 2009 . Too fast for her she said! Her father works in a government office . Her mother to. They are from a minority community …I have forgotten the name, so her parents were allowed to have more than one child…they got a boy  and then had twins. Her brother works in an architect office in Shanghai . Her boy friend is  a student who is studying building. Not  a bad bet I guess ,judging by the amount going on here.
The Last news at the end of the day is that my ball is coming in from Beijing at 11 o clock this evening and will be unloaded in the morning. This will make for an exciting shift in my routine. I will be finishing the Spiral in  the next  2 days hopefully. Then I will be out in the grime ,dust and noise of the metal work shop . Fun I can't wait.